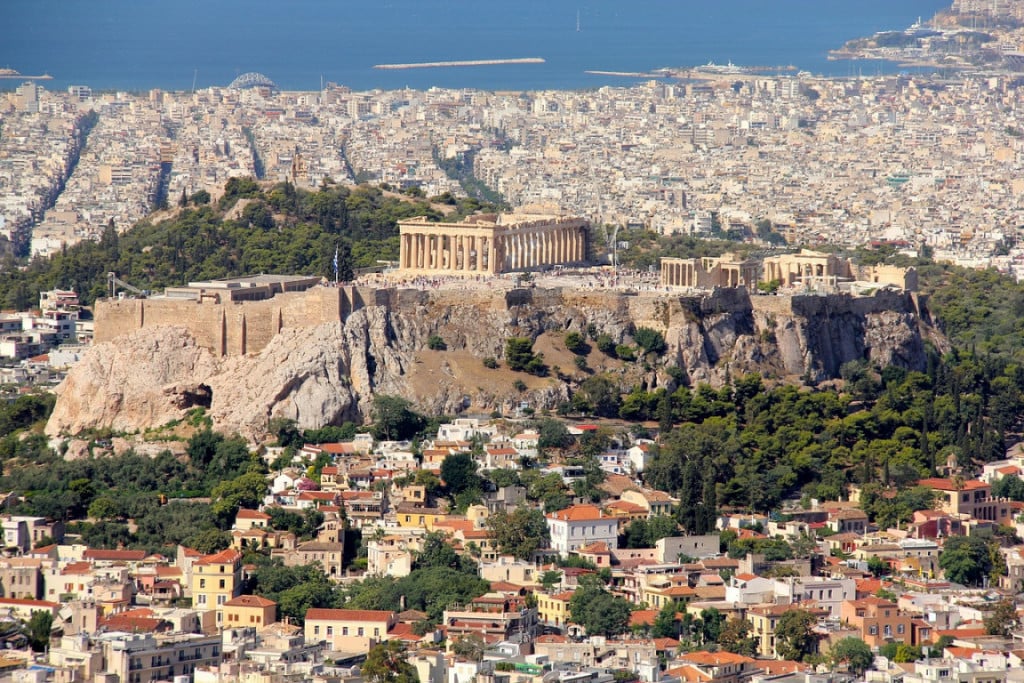 Athens is the prime centre for the culture, politics and economics of Greece. The capital city of Greece is the witness to many glorious moments of the country. Athens is the birthplace of many famous personalities who have made this country proud.
Top reasons to visit Athens
Travellers around the world love to visit Athens once in their lifetime. If you are also planning to visit Greece during the upcoming holidays, you need to check all the necessary information relating to why you should visit Athens.
Awesome Mediterranean climate
The Mediterranean climate has made this country popular among travellers across the globe. If you love spending your day under the mild sun during the winter, visiting Athens will be a great option for you.
Exclusive cultural places
Athens seems to be a great combination of both culture and history. Many sculptures are the spectator of many proud historical moments in Athens. Visiting those monuments and museums is always a lifetime achievement for every traveller. The trip to Delphi is also another prime reason to visit Athens.
Tasty Cuisine
Normally globetrotters prefer to taste the delicious and tasty local dishes of every country. Athens is also famous for different types of mouthwatering cuisines, and once you visit the city, you should not miss them to taste. One should not skip tasting delicious cuisine like Saganaki, Moussaka, Dolmades, Souvlaki, Baklava, etc. Many also suggest that fresh Greek salads are awesome to taste.
Gorgeous Nightlife
Whenever you visit Athens, you can consult with professionals to get a reliable Athens Guide relating to exotic nightlife. One thing to confirm here is that nighttime is not boring in Athens. Bars will start operating after 10 pm, and you will get endless options to enjoy the nighttime. You can also enjoy traditional music by watching concerts of Greek Folk music. 
Visiting the markets
Like other countries, the capital of Greece also comes with popular marketplaces. The top markets in Athens are Central Municipal Athens Market, Monastiraki Flea Market, Eleonas Flea Market, Kypseli Municipal Market, etc. These marketplaces are famous for trading in varied products. Whether you are going to buy old paintings or home décor products, you will get everything here. If you visit these markets on Sunday, you will notice how people from far visit these markets and engage in the trading of different items.
Enjoy occasions
Athens is a city where people are always engaged in celebrating different types of festivals and shows almost every month. If you visit this city from June to August, you can surely enjoy open theatres, shows of classical music, gorgeous dance performances, and classical dramas. Talented performers from different parts of the country visit this city to showcase their talents.
Exotic beaches
There will be hardly any person who does not love to enjoy the beauty of sea beaches. Athens is famous for some exotic beaches which come with pleasant natural beauty. The greater Athens has the longest coastline in the Europe, and travellers from different countries love to visit it. It is also nice to notice that almost all Athens beaches have been awarded Blue Flag Status due to excellent and top water quality. The cleanliness of the water always attracts tourists across the globe.
Watch the city from Mount Lycabettus
If you love adventure, you cannot skip the panoramic view of the city from Mount Lycabettus. The mountain is situated at 277 meters above sea level and it is considered the tallest point of the city. You will get a 360 degree of the city from the top of the mountain. You can climb to the place and can enjoy the serenity of nature anytime. But, many suggest visiting the place during sunrise or sunset as it will give you an awesome experience. You can take an e-bike and enjoy the place.
Enjoy the islands
Islands in Athens have picturesque beauty. People from various countries love to visit these islands. Most of these island visits take less than a couple of hours by boat from Athens. Besides, you can also enjoy snorkelling and diving while visiting these islands. The top islands that visitors must watch are Hydra, Poros, Aegina, Agistri, etc.
Precautionary measures to take before visiting Athens
Before you visit Athens, you need to gather the necessary information about the city. Undoubtedly, it is quite easy to visit Greece, and you will love how people welcome you. But you always need to consult with a reliable tour guide so that your trip can end with success. Following are some tips that all need to follow during the tour.
Today, almost all payments can be done online. But experts always suggest carrying enough cash during your trip so that you won't face any trouble during the trip. There are some places in Athens where you only need to make payments via cash.
Always try to use the Metro as it is Athens's best mode of transportation. While travelling via Metro, you can reach every destination easily. Many hotels are located near metro stations, and hence you need to check the position of the hotels before you book. You can easily buy tickets from the vending machines.
If you want to visit different places in Athens via Taxi, you need to use mobile apps. You can easily download the app known as Beat to select our preferred taxi ride. Many also like to enjoy the city by bus, and the OASA app will be extremely helpful.
Drivers in Athens do not obey the crosswalks, and this is extremely annoying in Athens. Hence, while walking on the road, you need to be extra careful near the crosswalks.
It is nothing new to travellers to taste delicious dishes in Athens. But not all street-side restaurants are reliable. While roaming around the city, you will notice that many are standing outside the restaurants and requesting pedestrians to visit their place. But most of these roadside restaurants are not reliable, and they don't offer standard food.
Conclusion
Well, all can check the details mentioned above relating to having an enjoyable trip in Athens. Readers also need to check the safety measures before they plan to visit the country.