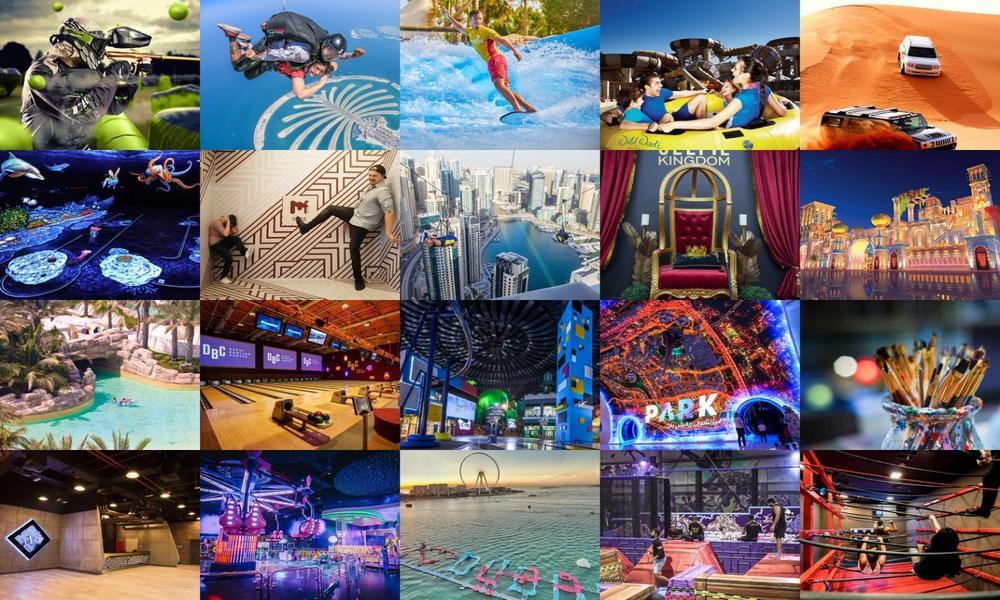 Incorporate fun-filled activities into your travel itinerary and create memorable and enriching experiences. Traveling often involves a break from the routines of daily life. Fun-filled activities while traveling serve as a source of joy and adventure. They offer travelers the chance to step out of their comfort zones, try new things, and create lasting memories. Such as; exploring the vibrant marine life while snorkeling in the Great Barrier Reef.
Hiking through lush rainforests, or experiencing the thrill of a hot air balloon ride over stunning landscapes. Fun-filled activities add an element of excitement and wonder to the journey. Activities like so have a unique way of connecting travelers with the essence of a destination. These activities foster a sense of connection and appreciation for the destination.
Fun-filled activities also offer a range of physical and mental benefits during travel. They promote physical well-being through activities. Such as; hiking, swimming, or even simple exploration on foot, helps travelers stay active and healthy while on the road. The excitement and sense of accomplishment that come with trying new activities can boost travelers' overall mood. These activities contribute to a more balanced and holistic travel experience. Fun-filled activities provide a dynamic contrast. They ensure that travel is not merely passive but also an active and engaging pursuit. Beneath are some ideal places descripted for your fun-filled traveling.
Desert Safari
Embark on an exhilarating desert safari adventure. This safari includes dune bashing in 4×4 vehicles, camel rides, sandboarding, and the opportunity to witness a stunning sunset. You will be treated with a traditional Bedouin-style dinner under the stars. Other entertainments like live music playing. It's a thrilling and cultural experience rolled into one. Begins with an exciting dune bashing experience.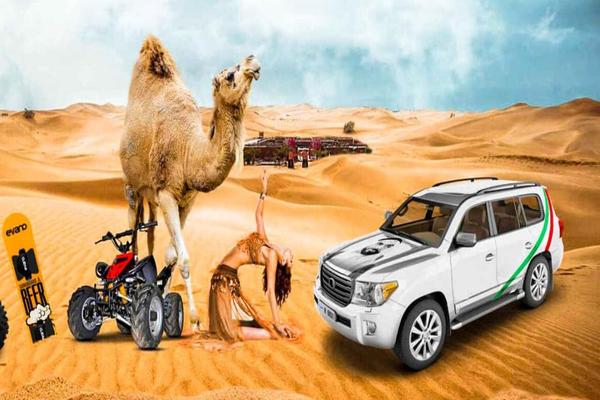 Skilled drivers take you on a thrilling ride over the sand dunes, providing an adrenaline rush. For you navigate the ups and downs of the desert terrain. The breathtaking views of the desert at sunset awaits you. You can enjoy a feast of Arabian cuisine while watching cultural performances under the starry desert sky. Enamor you're travelling with Emirates Discount Code.
Skiing at Ski Dubai
Escape the desert heat by hitting the slopes at Ski Dubai. An indoor ski resort located in the Emirates Mall. You can enjoy skiing, snowboarding, and even play in the snow park. No matter your skill level, it's a unique and enjoyable way to experience winter sports. Ski Dubai can also be called a winter wonderland.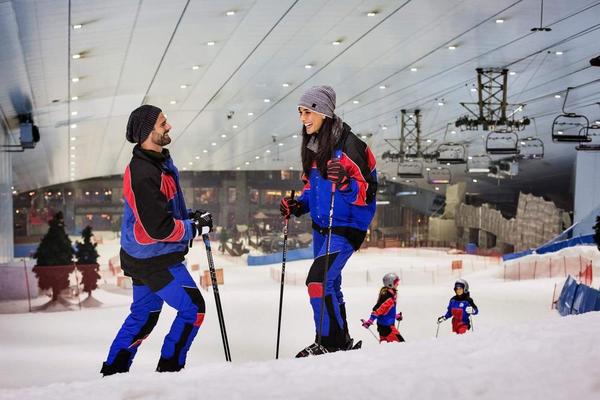 Inside, you'll find a massive ski slope with real snow. Here you can ski, snowboard, or simply play. Makes it accessible for both beginners and experienced skiers. There's also a snow park where you can build snowmen, go tobogganing, and interact with penguins. Don't wait for long and have fun along with traveling.
Dubai Parks and Resorts
Mark your fun on a park. This entertainment complex features several theme parks in one location. It includes Motiongate Dubai, Bollywood Parks Dubai, and Legoland Dubai. You can immerse yourself in movie-themed attractions. Enjoy thrilling rides, and explore themed zones for different age groups.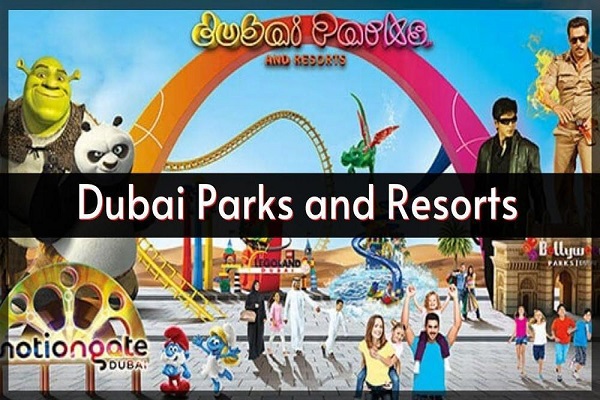 It's a family-friendly destination with plenty of entertainment options. Dubai Parks and Resorts is a sprawling location that offers a variety of themed experiences. Motiongate Dubai features attractions inspired by Hollywood movies. Bollywood Parks Dubai celebrates the vibrant world of Bollywood with themed zones and shows. Legoland Dubai is perfect for families, with its interactive rides and LEGO-themed adventures. Opt fast to gain access and have fun massive.
Dubai Marina Dinner Cruise
Experience Dubai's stunning skyline by taking a dinner cruise along the Dubai Marina. Enjoy a delicious buffet dinner while cruising through the illuminated waters. You will pass by iconic landmarks like the Dubai Marina Mall, Palm Jumeirah, and Ain Dubai.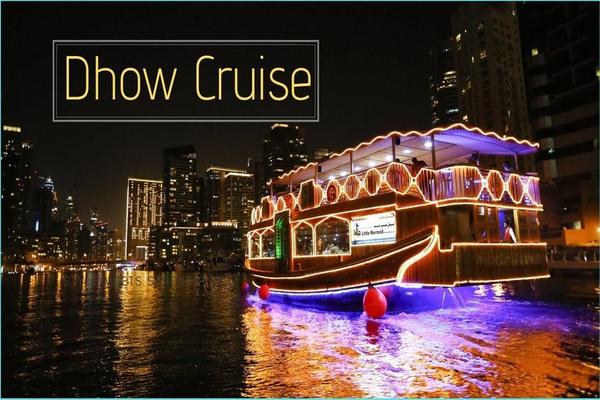 It's a romantic and scenic way to dine. A Dubai Marina dinner cruise provides a unique perspective of the city's modern skyline. You will board a traditional wooden dhow or a modern luxury yacht.
Enjoy a delectable buffet dinner with a variety of international cuisines. Take in stunning views of the illuminated skyscrapers and landmarks. It's a romantic and tranquil way to experience Dubai's beauty by night. Find fun in a mesmerizing way, book your visit ASAP.
Aquaventure Waterpark
Located at Atlantis, The Palm resort, Aquaventure is a thrilling waterpark adventure. Enjoy the adrenaline-pumping water slides, a lazy river, etc. Encounter with marine life at the resort's own aquarium. The peak is the Leap of Faith slide. It sends you through a clear tunnel surrounded by sharks. It's a day of water fun for all ages.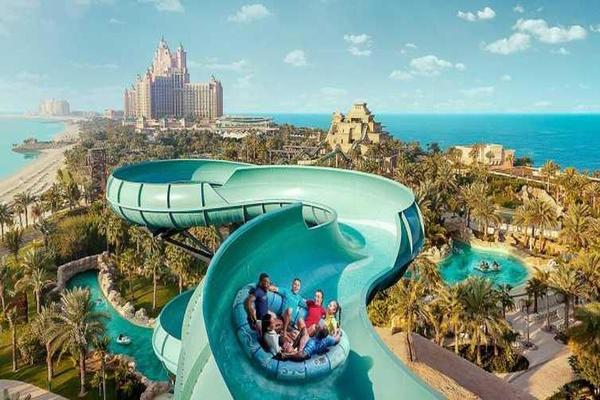 Additionally, It's a waterpark paradise with thrilling river rides, and even a private beach. All the slides are a standout feature, where you plunge down into the blue water wonder. Suitable for those seeking a more relaxing experience while traveling. It's a fun-filled day in your tired traveling way. Book now to wow your tourism.